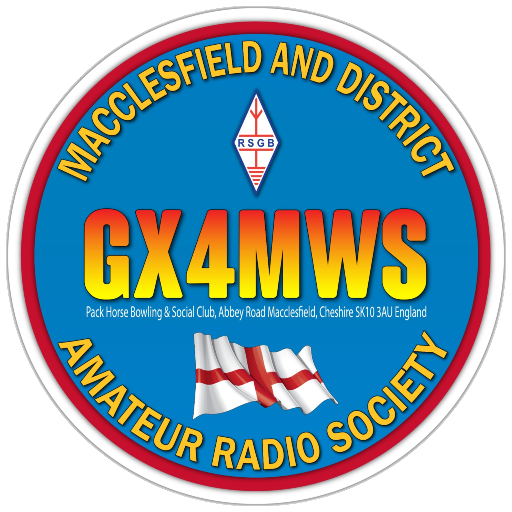 Welcome to the Macclesfield and District Amateur Radio Society website. Why not bookmark us to stay up-to date with our latest events and news!
Club Meetings every Monday in the Shack and/or Packhorse Bowling Club
19:30 till late.
For details on events for 2022 check the calendar for details. Keep checking the website and we look forward to seeing you on Monday evenings.
---
Update: The club now has a 2m/70cm radio! Monday nights listen out for the club on 145.500 or 145.325!
---
Latest Worldwide Radio Contests:
2300Z, Jan 25 to 2300Z, Jan 26 and 2300Z, Jan 28 to 2300Z, Jan 29

0230Z-0300Z, Feb 3

0000Z-0100Z, Feb 2 and 0200Z-0300Z, Feb 3

0300Z-0400Z, Feb 2

0700Z-0800Z, Feb 2
---
SSTV Updates from the International Space Station. Keep an eye on these for upcoming SSTV events.
---