ISS SSTV – December 2019
28th December 2019
The ISS will once again be transmitting SSTV images over the last few days of the year. The event is scheduled to start at 11:00 UTC on the 28th December and run through till 18:20UTC on the 1st January.
The event will be supporting SSTV transmissions worldwide in memory of cosmonaut Alexei Leonov.
UK ISS Passes within the event times are:
Saturday 28th December: None! The space station will made passes before 11am for us.
Sunday 29th December: 3:36am 5:11am 6:48am 8:24am 10:01am 11:39am (Very sketchy pass)
Monday 30th December: 2:49am (Very sketchy pass) 04:23am 05:59am 07:36am 09:12am 10:50am (Very weak)
Tuesday 31st December: 2:02am (Very weak) 3:35am 5:10am 6:47am 8:24am 10:01am (Weak)
Wednesday 1st January: 2:46am 4:22am 5:58am 7:35am 9:12am
SSTV will be broadcast on the usual 145.800Mhz downlink and in PD120 format.
Good luck! Any images captured by members of the club will be added to the page!
2E0TXE is using a Yaesu FT857D with a Diamond X50.
M0VWT is using a Yaesu FT857D with a Diamond X510.
---
29th December 2019
---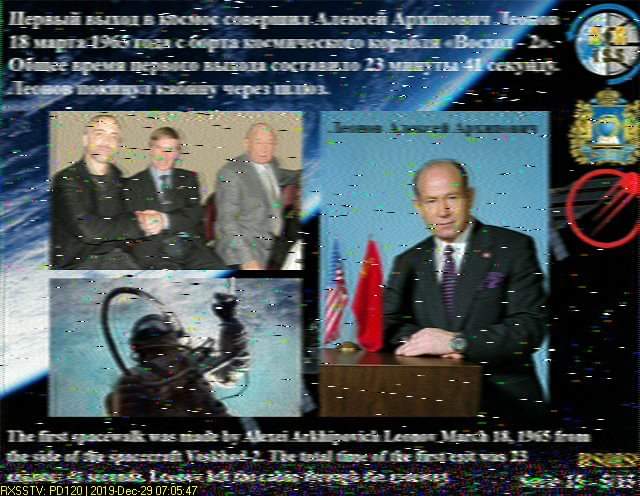 ---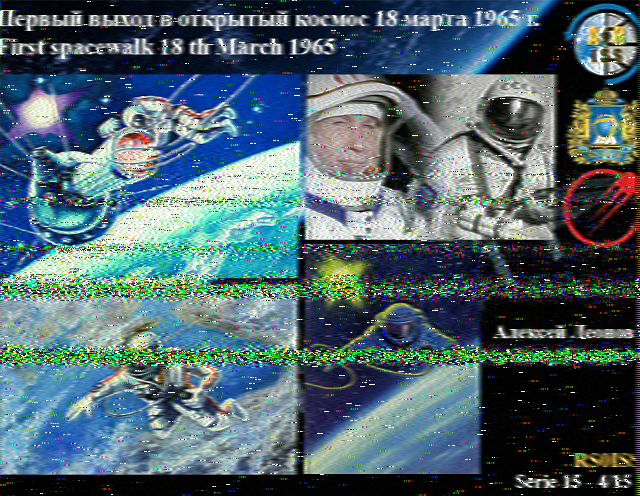 ---
30th December 2019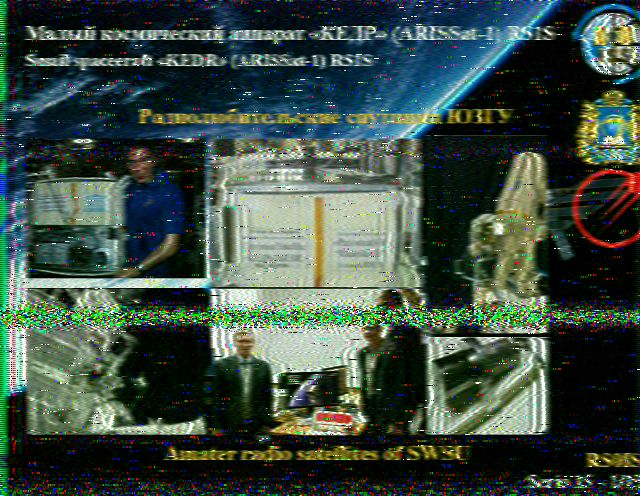 ---
31st December 2019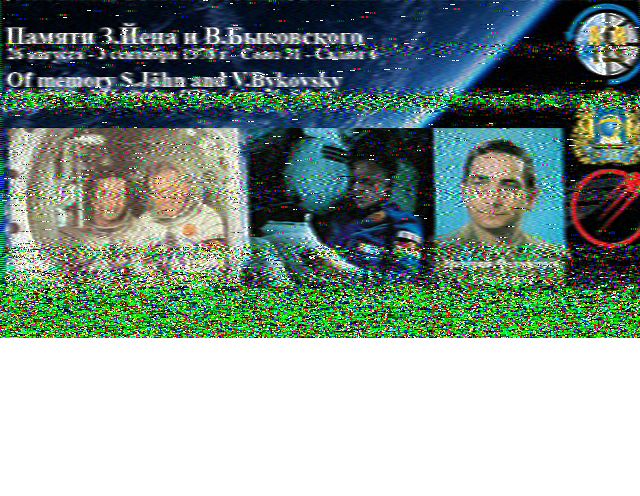 ---
1st January 2020