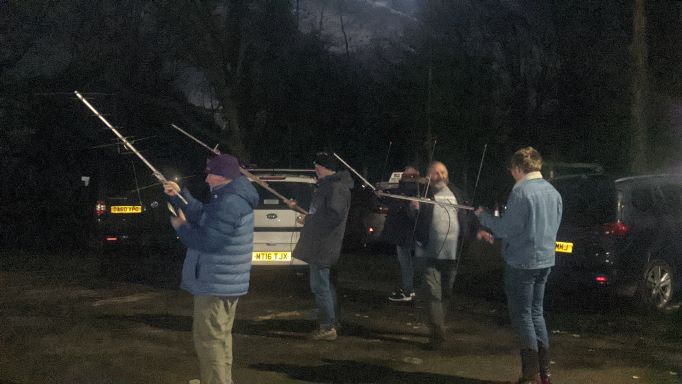 Club Night – Satellite Tracking
23rd November 2021
Monday the 22nd November 2021 saw a fantastic turn out for the club with members taking part in tracking orbiting amateur radio related satellites. By chance we picked a fantastic night with plenty of passes including three with the ISS (International Space Station) and luckily with its cross band repeater active!
19:09-19:19 RS-44
19:14-19:25 NOAA-15
19:19-19:29 NOAA-19
19:39-19:49 SO-50
19:52-20:01 NOAA-18
19:56-20:03 ISS - Voice repeater is enabled!
20:22-20:32 AO-85
20:54-21:00 AO-92
20:59-21:14 RS-44
21:21-21:27 SO-50
21:33-21:39 ISS again
21:31-21:42 NOAA-18
22:02-22:12 AO-85
.....
23:10-23:15 ISS third time
RS-44 passes over just before the majority of the club members arrived, however a few early birds were able to track the satellite and it was coming in loud and clear.
The evening was mainly spent outdoors using our own Yagi antenna's. NOAA was the next satellite and that too was loud and clear. Chris even managed a good copy on his handheld using a small vertical antenna.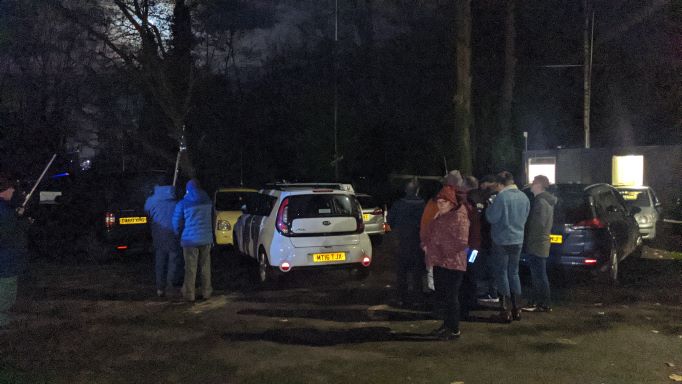 With a vast array of different handhelds and not all with satellites programmed in already it was a bit of a scramble in-between passes to get everyone on the right frequencies.
The International Space Station was a brilliant copy, as usual very busy and Ray (M1REK) did attempt to make a few contacts.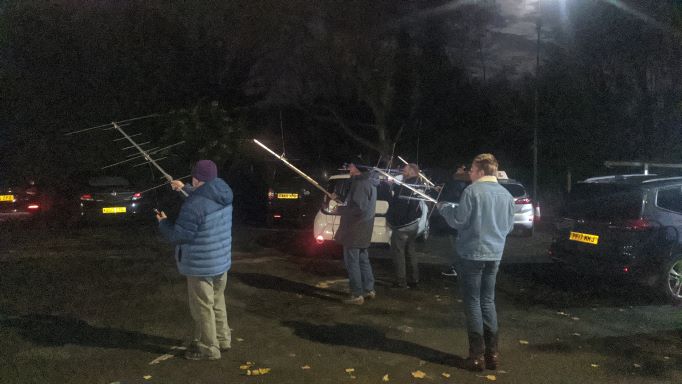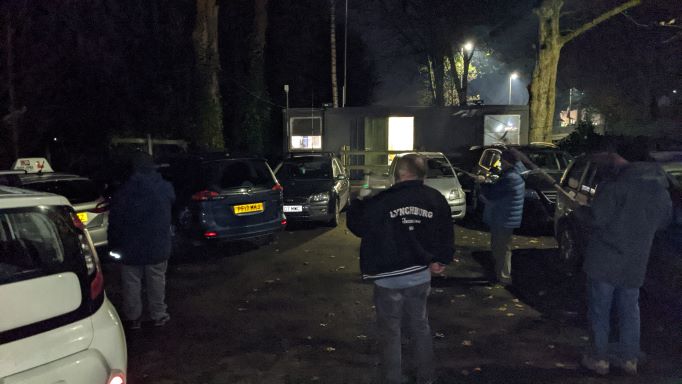 We hope the evening inspired our club members to another aspect of the hobby and another skill to learn tracking the satellite path across the sky. In our upcoming construction night we will have a couple of data files available so that club members can import the satellites with the correct doppler frequencies ready for their next attempts.